Cracked heels are a common condition, which present as fissures around the rim of the heel.
Many people with cracked heels may not notice any pain or discomfort, but if the cracks are deep they can become quite painful and can also cause bleeding.
If not cared for properly, the wounds can also become infected which can cause more significant and ongoing problems.
What is the best way to treat cracked heels at home?
The following are the most effective ways to treat cracked heels at home:
At least once a day, use a moisturiser on your heels when they are clean and dry, preferably one with Urea in it.
Use a pumice stone to reduce hard skin build-up on your heels
Wear appropriate footwear (shoes AND socks).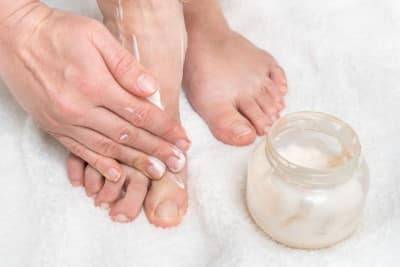 Some Great Products for Cracked Heels
Most products that work really well in reducing the amount of callous on your heels, and therefore reduce the cracking, contain a decent amount of Urea.
Synthetic Urea (thank goodness right?) dissolves the intercellular matrix of the cells which make up the outer hard layers of the skin. This causes the skin to slough off, leaving a softer layer.
Here are some of the better products we recommend for callous and fissure (crack) removal:
Walkers 25% Urea cream – non greasy but strong remover of callous and cracks, available at Dynamic Podiatry in 500ml for $24.95
Scholl's Eulactol Gold – Also 25% and non greasy, comes in 120ml $16.95
Dermal Dia Balm 25% – 4 x 75gm tubes for $41.85
Duit Foot & Heel Balm 25% – ONLINE – 50gm for 11.95
Important Note: Please check all ingredients of these products before using. If you have allergies, check with your doctor to see if these products are safe for you.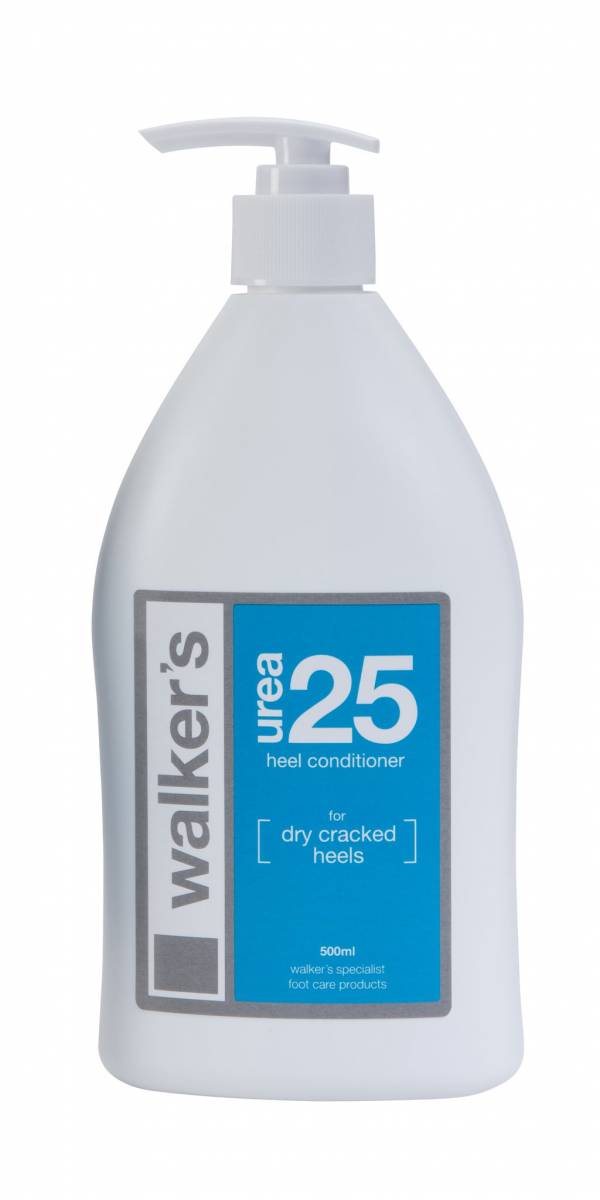 How Can a Podiatrist Treat Cracked Heels?
If self-treatment at home isn't getting on top of your cracked heels, then visiting a podiatrist is the next recommended course of action.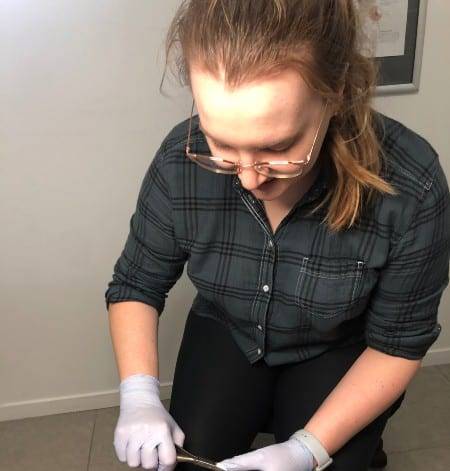 Podiatrists have the necessary equipment and clinical knowledge to safely remove any thick and hardened skin, which will help existing cracks to heal and allow any moisturiser to be absorbed more easily.
At Dynamic Podiatry we also have a specific moisturiser available (Urea 15), which is proven to be most effective in treating dry skin around the heels, and may be recommended over other standard moisturisers. 
Why Do I Get Cracked Heels?
If you have a problem with cracked heels that keep recurring, a podiatrist can take a closer look at the cause of the problem. 
We find that most cases of cracked heels result from mechanical pressure on the heel area, or from poorly fitting footwear, particularly for people who spend a lot of time standing. 
Advice on orthotics and footwear to reduce pressure on the heels can be highly effective in preventing cracked heels from recurring. 
Other causes of cracked heels from dry skin include fungal infections and wearing open-heeled shoes and not drinking enough water which can also contribute to hard skin.
If you are looking for help with cracked heels our podiatrists at Dynamic Podiatry can help in treating cracked heels and will ensure that you receive the best advice to manage your them long term.
Call 3351 8878 or click on the Book Your Appointment button below.